Daynew attended FIAAP, VICTAM & GRAPAS ASIA 2016 Successfully
Daynew took part in the FIAAP, VICTAM & GRAPAS ASIA 2016 during 29 – 31 March in Bangkok International Trade & Exhibition Centre ( BITEC) to build its reputation and make the foundation of providing high quality feed additives for Southeast Asia market.
As Chinese top feed additive manufacturer, Daynew got tremendous attention from local and international visitors and exhibitors in the Expo, the products Vitamin & Mineral premix, liver and intestine protector -- "DayHealth", aquatic animal growth promoter -- "DayWin", anti-stressor -- "DayBest" attracted great interest of the customers.
Daynew built a very good brand image in Southeast Asia market through this Expo and will supply the best products and service.
Furthermore, Daynew will be working with the aquatic feed industry to make a great devotion to human life.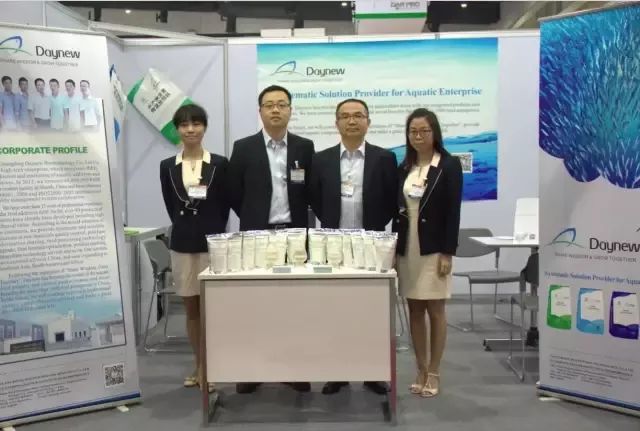 Daynew Team
Daynewers communicated with foreign customers friendly
Daynewer negotiation with foreign customers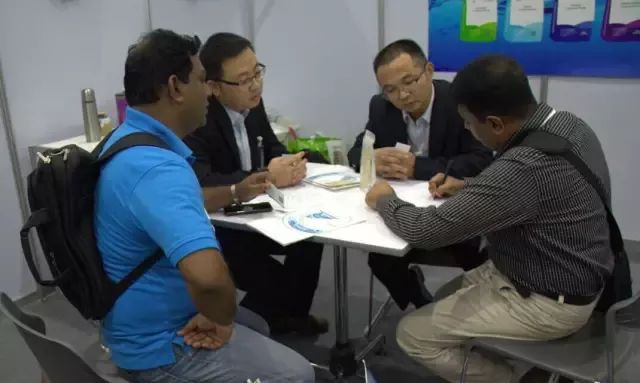 Daynewers with foreign customers
Aquafeed.com editor(Right 3)
The FIAAP Animal Nutrition Award 2016 of Guangdong Daynew Bio-technology Co., Ltd
The Aquafeed Innovation Award 2016 of Guangdong Daynew Bio-technology Co., Ltd